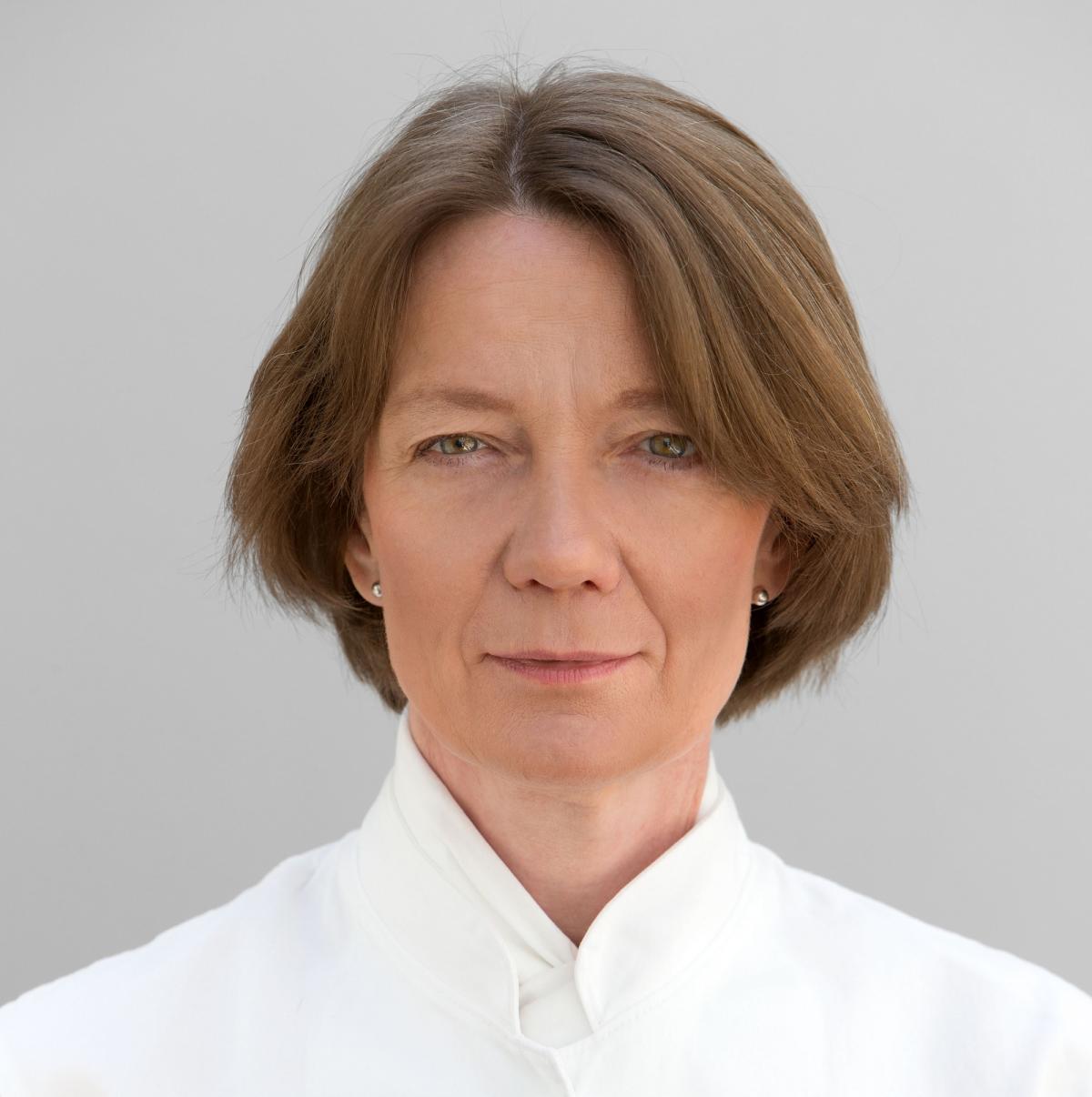 The new restaurant LAURUSHAUS, located in the former tithe barn, opened in May 2016. In Laurushaus, our Head Chef Erika Bergheim, who has been with Schloss Hugenpoet since 1997 and already won our establishment a Michelin star, presents gourmet cuisine with a modern twist. Her emphasis is on high-quality produce and unpretentious presentation. Guests may wish to indulge in a seven to ten-course menu, including dishes such as Octopus, asparagus salad, crustacean-gel, orange, chervil or Back of the lamb, cardamom potatoes, pea mint salad and yogurt. Alternatively, guests may order à la carte. Equally as important as the dishes are the wines.
Direct contact between guests and the kitchen and service staff is warmly welcomed. The restaurant has seating for 20 guests. Visitors can see into the kitchen from a long table seating up to ten in the light-drenched conservatory. In the summertime, the terrace invites diners to indulge in hours of relaxation. A smoker's room on the upper floor is open to connoisseurs of exclusive tobacco products.
Open:
Thursday to Friday from 6.30 pm
Saturday from noon to 3 pm and from 6.30 pm
LAURUSHAUS is exclusively available for events all other days of the week.
Closed:
1. - 22. January 2020 / 15. June - 5. July 2020 / 12. - 18. October 2020