From manor to castle
Where does the name Hugenpoet originate? Although some of the historic items may evoke poetic moods, the name has nothing to do with poetry. Hugen means "toad", and the word Poet comes from the term for "puddle" or "pool". In fact, the castle is surrounded by water to this day.
It is not easy to retell the history of Hugenpoet castle in a few words. After all, only the historic walls and the rarely seen castle ghost truly know everything that went on at Hugenpoet in centuries past.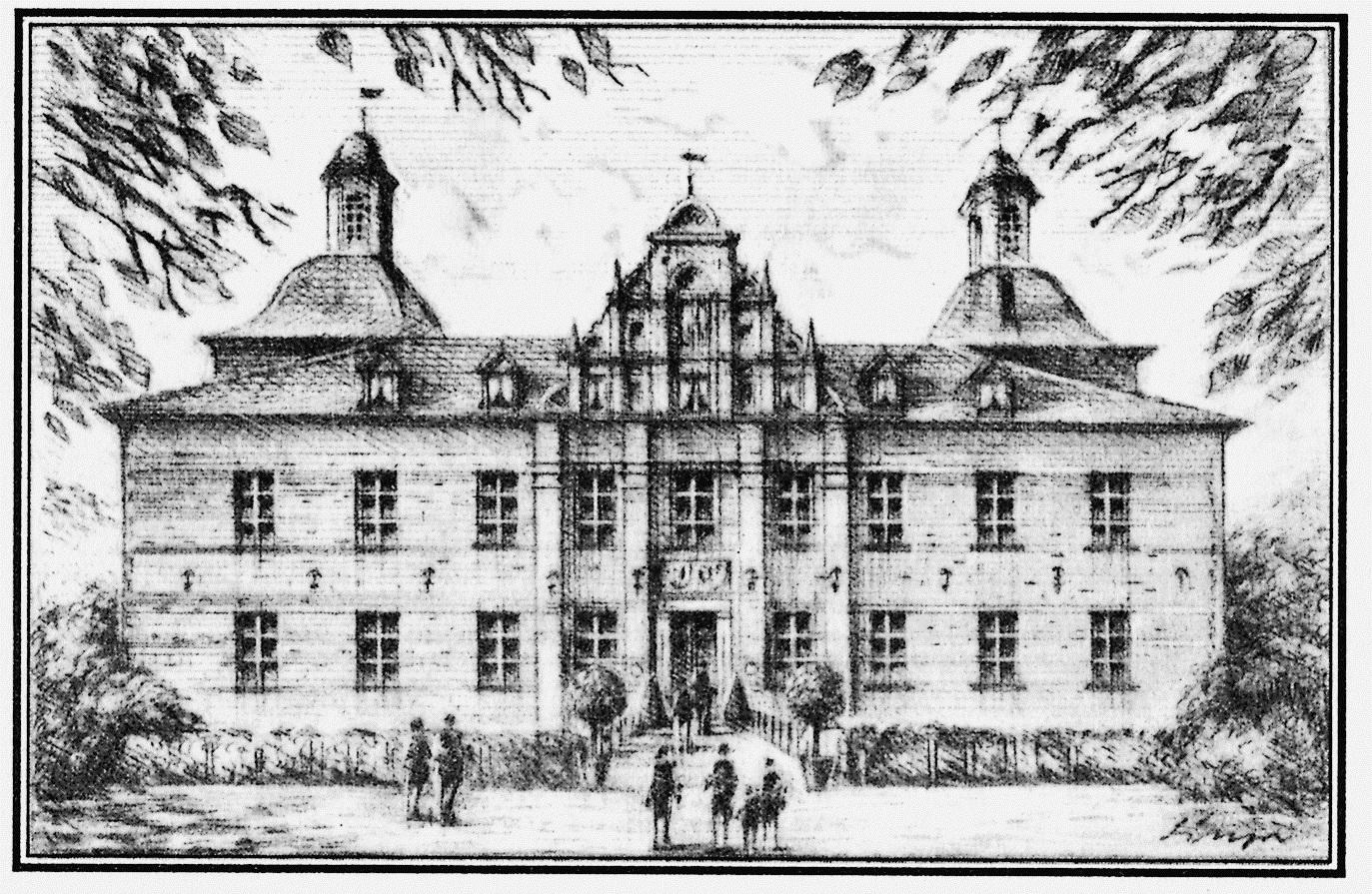 778: First mention as Charlemagne's royal manor
Middle Ages: Property of Messrs von Nesselrode, alias Hugenpoet.
1478: Feuds raging at the time result in the castle being stormed and burnt to the ground.
1509: Construction of a new castle close to the ruins.
1647: Johann Wilhelm von Nesselrode-Hugenpoet has the castle, badly damaged in the Thirty Years' War, demolished and rebuilt. (The result is more or less as the castle stands today!)
1831: The castle has fallen into debt and become dilapidated, and is compulsorily auctioned off to Freiherr Friedrich Leopold von Fürstenberg.
1879: The von Fürstenberg family transfers its residence from Schloss Borbeck to Schloss Hugenpoet.
1940s: Following the bombing of the Museum Folkwang building in World War II, the museum leases the ground floor until 1954.
1955: Kurt Neumann uses his own funds to convert the castle into a hotel and restaurant, and becomes the hotel's first owner within a leasehold.
1964: His son Jürgen Neumann takes over the establishment and builds the hotel's outstanding international reputation.
1995: Michael Lübbert becomes a partner in the hotel business.
1996: Together, they add 6 rooms and 2 junior suites to the hotel, bringing the total number of rooms to 25.
2000 - 2013: Michael Lübbert becomes the sole proprietor of the hotel, which he manages with 26 rooms, increasing later to 31.
2014 onwards: Maximilian Freiherr von Fürstenberg takes over Schloss Hugenpoet GmbH & Co. KG and leads the company. He expands the hotel to 36 rooms, and opens the restaurant LAURUSHAUS in May 2016.

The crest of the Fürstenberg family